Project description
As a very dimly lit car park, the Eastwood Morrisons store was a clear candidate for seeking to improve light levels. Different column heights as well as the need to limit light pollution meant using a luminaire that had the ability to easily change the optics and light spread with a varying light output range. Walkways with dim lighting were also a hazard.
The RLT Onsite solution
Utilising products manufactured within Europe, RLT Onsite came up with a solution that would both give the light spread across the car park that was required whilst being available in different wattages and varying light distributions for both the main car park and walkways. The result was a stunningly lit car park with a scheme that is now being considered nationally.
Download the case study here. Morrisons Eastwood LED Scheme

Drone footage of car park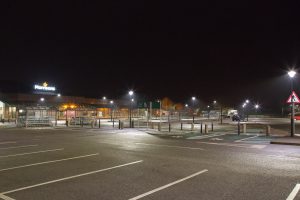 Even light spread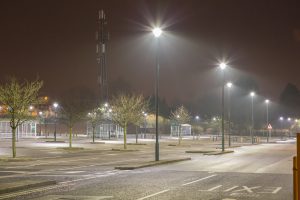 Different height columns for different areas